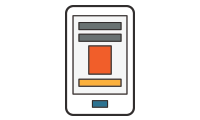 1) Choose your plan
With Fitness In My Pocket, you can choose if you would like to Get Lean, Get Strong or Get Fast. Our celebrity trainers, Laurel, Ernie and Josiah are there to help you with a proper training plan with training videos showing you exactly how it is done.
2) Set your target
Next, set your target by selecting your desired body weight (Get Lean) or your desired body shape (Get Strong) and how long you want to take to achieve your goal!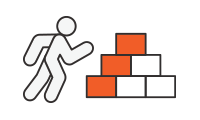 3) Set your level
Whether you're starting on your road to fitness or you're looking to challenge yourself to the next level with more intensive workouts, Fitness in Your Pocket has the plans ready for you! We have plans for Beginner, Intermediate and Advanced users.